Skip to Content
Aesthetics and Pro Aging in Woodlands, TX
Advanced Aesthetics and Pro Aging
Although we can't go back in time and apply sunscreen to our fragile, youthful skin, we can reverse the effects with anti-aging aesthetic treatments. Houston Wellness Center's minimally invasive cosmetic procedures are designed to enhance skin texture, laxity, and tone, allowing your skin to age with grace and vitality.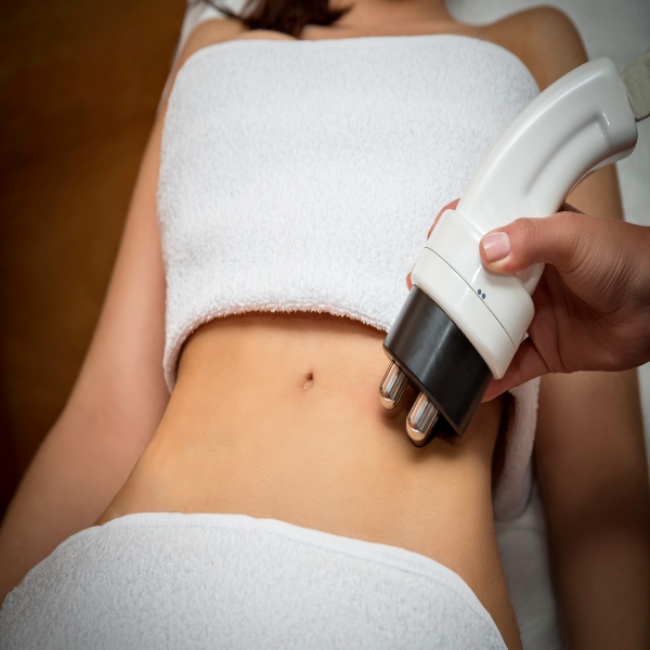 The Purpose of Anti-Aging Advanced Aesthetics
By combining modern science and advanced aesthetic technology, our anti-aging treatments can restore your skin's natural glow and knock years off of your appearance by addressing and eliminating the effects of environmental stressors, negative lifestyle choices, hormonal imbalances, and the strains of everyday life.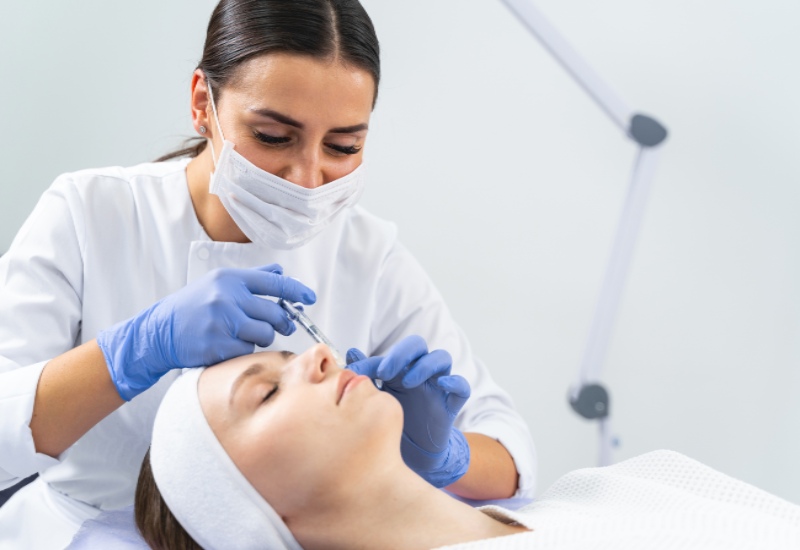 Understanding Pro Aging
Gone are the days of dreading your upcoming birthday; welcome to pro-aging. Pro-aging redefines the aging process, shedding the misconception that age is linked to negativity. Instead, pro-aging embraces the aging process by amplifying what it means to age with grace and vitality.
This concept involves seeing beauty inside and out. Pro-aging is an approach that requires us to look deeper than the fine lines and wrinkles we see in the mirror and connect to a deeper level within us by prioritizing every aspect of our life, from what we eat and how we feel to our health, well-being, and sense of self.
Pro Aging Skincare Routines for Radiant Skin
Less is more when it comes to harnessing the power of radiant, youthful skin. Your skincare routine should protect your skin, not treat it. A good cleanser, quality moisturizer, and sun protection are the fundamentals of a pro-aging skincare routine. For maximum efficiency in your pro-aging skincare routine, it's important to keep alcohol and nicotine consumption moderate and be mindful of your skin's sun exposure.
Our Advanced Aesthetic Anti-Aging Treatments
Experience the ultimate confidence boost with our body contouring, laser treatment, and rejuvenation therapies. These treatments complement aging skin in their own respective ways, including targeting and destroying fat cells, stimulating the production of collagen and elastin, and leaving you with a tighter, firmer, more vibrant and youthful appearance.
Cavitation Fat Melt
Cavitation Fat Melt, also known as ultrasonic cavitation, is a non-surgical fat reduction treatment that uses high-frequency sound waves to break down fat cells in the body.
Laser Lipolysis
Laser lipolysis is a cosmetic procedure that uses laser energy to heat and disrupt fat cells in the areas of the body that are resistant to diet and exercise, such as the abdomen, thighs, and buttocks.
Wood Therapy
Wood therapy involves wooden tools maneuvered in a massage-like pressure technique to eliminate fat and cellulite in various areas of the body and smooth out the skin.
Vacuum Therapy
Vacuum therapy uses suction to improve circulation, dissolve cellulite, stimulate collagen production, remove toxins, and improve the appearance of sagging skin, scars, or stretch marks. We also offer vacuum butt lifts, using vacuum therapy to lift the buttocks for a firmer appearance.
Double Chin Treatment
A double chin is a common aesthetic concern that can be caused by factors such as genetics, weight gain, and aging. Our double chin treatment targets stubborn fat and tightens the skin while stimulating collagen production.
RF Skin Tightening
Our RF Skin Tightening procedure uses radiofrequency energy to heat the skin and stimulate collagen production. The result is tighter, smoother skin and a reduction in the appearance of fine lines and wrinkles.
Radio Frequency Facial
Our Radio Frequency Facial is known as the best anti-aging facial treatment. Similar to RF Skin Tightening, we use radiofrequency energy to heat the skin and promote the production of collagen, leaving you with a youthful glow.
Eyelash Extensions
Ditch the heavy makeup and experience the convenience of waking up with bright, beautiful eyes with our eyelash extension service. Our eyelash extensions can be modified to suit an array of desired looks, offering longer, thicker, and fuller eyelashes.
Botox
Houston Wellness Center offers Botox and Dysport treatments to combat the effects of sun damage and aging skin. Botox and Dysport are injectable treatments made from a purified protein used to treat wrinkles and fine lines on the face. Botox blocks the release of a chemical called acetylcholine, relaxing the muscles that cause wrinkles, resulting in smoother and more youthful skin.
Fillers
We offer industry-leading filler treatments to achieve vigorous, plump, voluminous skin. Fillers are injectable treatments that are used to add volume and hydration to the treated area, smoothing out wrinkles and enhancing facial contours. Both of our filler options, Juvéderm and Restylane, are made from hyaluronic acid, a naturally occurring substance found in the skin.
Our Premier Doctor-Owned and Operated Wellness Center
At Houston Wellness Center, you can trust that you are in the hands of experienced and skilled health and beauty wellness professionals. Our physicians and wellness experts are dedicated to providing the highest level of service, using only the most effective technologies and techniques to ensure you are comfortable and satisfied with your anti-aging and beauty enhancement procedures.
Treat Yourself to Excellence With Houston Wellness Center
Whether you're looking to improve the appearance of your skin, reduce the signs of aging, or enhance your natural beauty, the professionals at Houston Wellness Center are here to help you look and feel brand new. Contact us today to schedule your consultation.
Schedule an Appointment Today